COLOMBIA — As South Carolina's capital tries to become more business-friendly, environmental groups are calling on it to ensure development is also environmentally friendly.
City officials announced plans in June for a series of initiatives that would lower barriers to starting a business in a bid to attract more development to Colombia. But local environmentalists say the city could do more to reduce the environmental impacts of increased business.
The matter came before the city council at its August 16 meeting, when the council narrowly agreed to exempt some businesses from planting a buffer zone if it means removing existing parking.
As the council continues to push forward similar initiatives to help businesses, environmental groups want to make sure the city also helps reduce heat, flooding and other environmental impacts.
"We think the city believes there's a false dichotomy, that it's about development versus the environment," said Pamela Greenlaw, president of the South Carolina Sierra Club's Midlands Group. "These two – development and environment, are always integral to each other."
Environmental groups aren't against new developments, said Greenlaw and Congaree Riverkeeper Bill Stangler. In fact, many of their proposals would help companies reduce future costs.
As Columbia warms, planting more trees can both reduce cooling costs and reduce urban heat islands. Mitigating stormwater runoff can prevent businesses from flooding.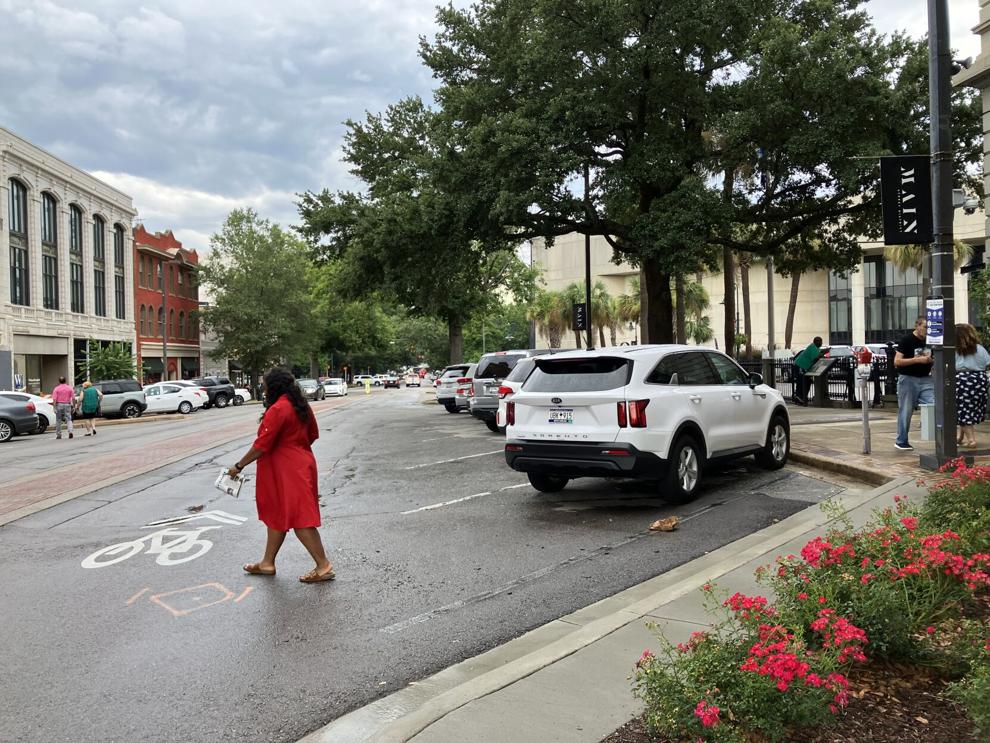 It's about the city encouraging developers to be aware of these ideas, Stangler said.
"I just want to make sure that it's a balanced conversation, and that what we're pushing there is not development for development's sake, but development that goes hand in hand with ensuring that we have good quality of life and that we're not doing it at the expense of the environment or our communities," Stangler said.
Climate action plan
Greenlaw said his group wants Columbia to form a team that involves different voices inside and outside of city staff, including parks and recreation, planning and development, action committee for climate protection, community members and developers.
That team would work to create "an ambitious yet realistic and inclusive climate action plan" that examines what the city can do in the long term to address environmental issues, Greenlaw said.
"We know this is going to take months, but it will pay dividends and increase property values ​​and the attractiveness of Columbia as a healthy and desirable place to live, work, pray and play," Greenlaw said.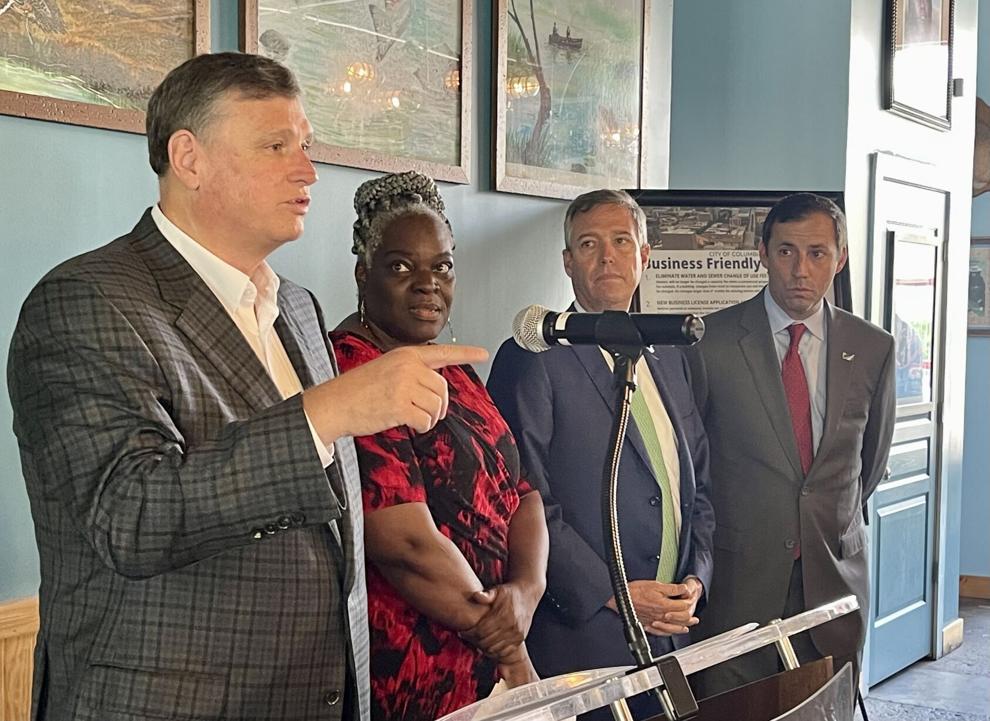 This would be similar to initiatives that other cities have adopted. Charleston unveiled a plan in 2021 to reduce carbon dioxide emissions from buildings, vehicles and waste streams. Other major cities in the region, such as Raleigh, Charlotte and Atlanta, have set emission reduction targets.
Columbia pledged in 2017 to achieve the goal of being 100% run by clean, renewable energy by 2036. Greenlaw said a climate action plan could outline step-by-step how the city could achieve it.
"The development should move the city forward to achieve the (city's) purpose of the (members of council) resolution passed," Greenlaw said.
Water
As for water, Stangler said he wants the city to expand a program that would reduce stormwater fees for companies working to reduce runoff, as well as protect and restore its floodplains.
Businesses must pay a stormwater tax proportional to the area of ​​the impermeable zone – parking lots, roofs and other surfaces over which water runs off – on the property.
But if a business installed a vegetative buffer, a rain garden, or some other method to reduce the amount of water runoff, the city could reduce its costs, which would help reduce costs for businesses while protecting the quality of water and reducing flooding.
"(I) would really like the city to encourage these companies to do this and work with them to come up with concepts and designs that they can do to achieve this and get these fee reductions, so that we can get these waters- the quality and benefits of urban flooding as well," Stangler said.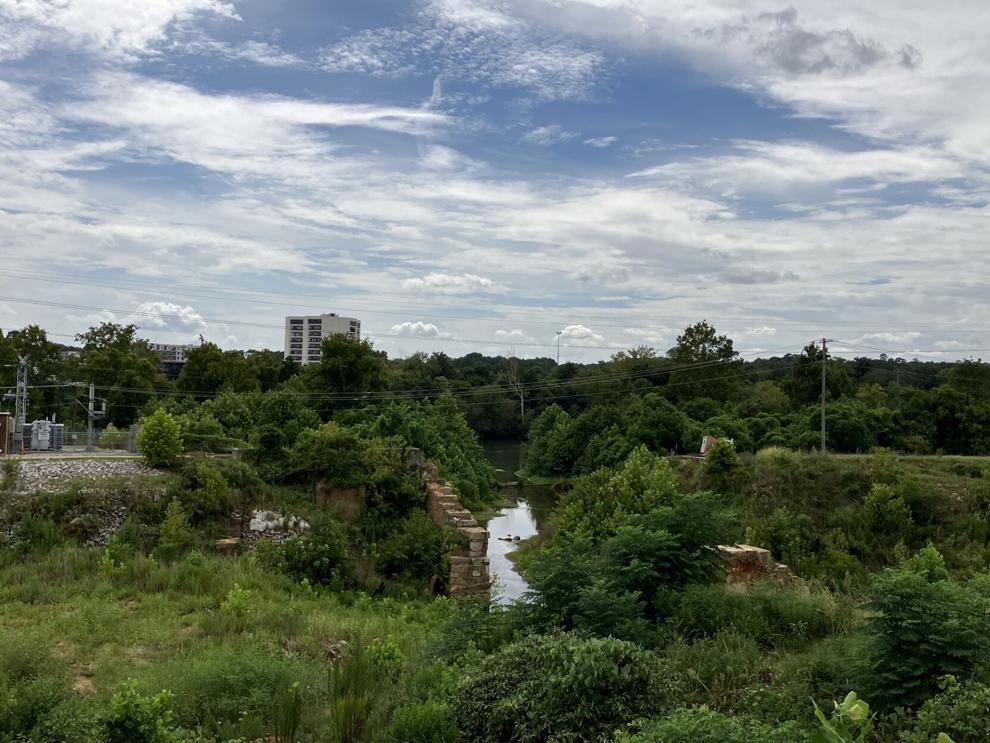 This idea is on the radar of city staff, said Mayor Daniel Rickenmann. The city is exploring ways to incentivize businesses to reduce stormwater runoff, whether through rooftop rain gardens, alternative parking lots, or by redirecting the flow.
But the cost of starting a business in Colombia is so high that it leaves developers little leeway to pay for additional measures, he said.
"We have to (level) the playing field first before we can continue to create this," Rickenmann said. "All of this is happening in parallel."
Flooding is also a problem in Colombia. Businesses built on flat land near rivers or other water sources are particularly at risk. The city limits what can be built on floodplains, but Stangler said it should be stricter about allowing new development in those areas.
Since some floodplains have already been developed, Stangler said the city may also buy back some of the properties at risk of flooding.
"Let's make sure the floodplains can do what they're supposed to do," Stangler said. "And that's the flood."
Columbia projects
The city is working to ensure it remains environmentally friendly, Rickenmann said.
This includes bringing the canal's hydroelectric plant back into service, installing a solar field near the sewage treatment plant, and creating a more walkable town to encourage less driving.
An upcoming ordinance that would remove parking requirements for certain businesses would also reduce stormwater runoff surfaces, Rickenmann said.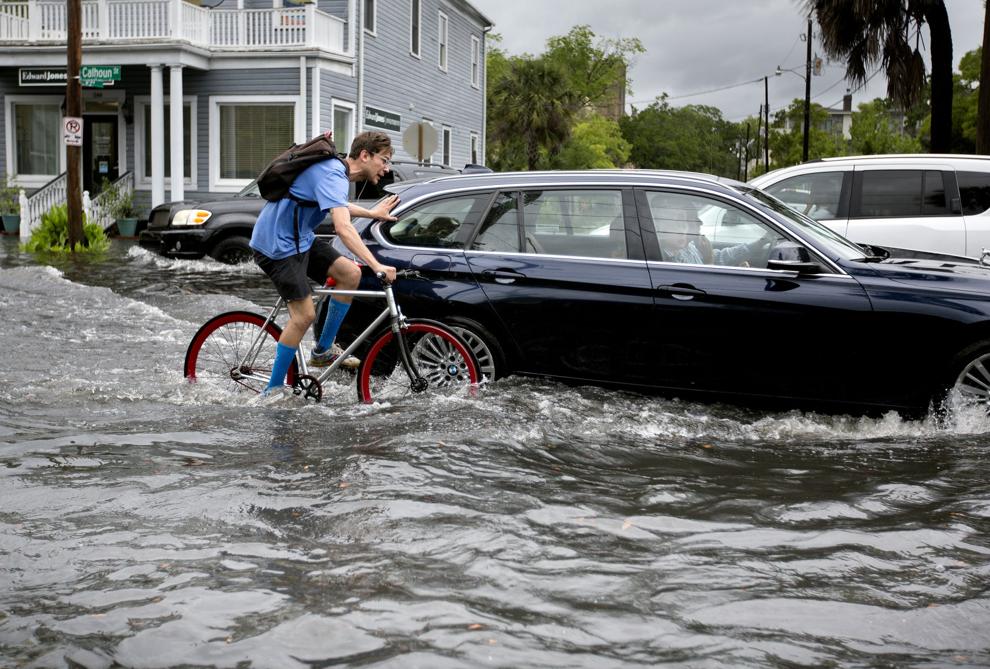 "It's the little things we can do first that are very important," Rickenmann said.
As new developments come to town, Rickenmann said the city will weigh its options and decide what would work best for Columbia. What worked in another city or for another company may not be a global solution, he said.
"Every city, every development is unique, so we need to have a catalog of options," Rickenmann said. "There is no one shoe that fits all sizes."
Click here for more Columbia news, CS